Testimonials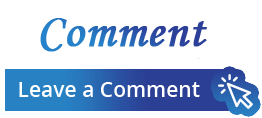 Tabea Winkler, Switzerland, video reviewJanuary 2021 following VASER liposuction, fat transfer and breast lift
Ahlem Lipo, Germany, Whatsapp reviewJuly 2021 following liposuction
Original
Ich lebe in Deitschland und bekam duch eine Arbeitskollegen den Tip das Herr Dr sukru yazar in der Türkei ein angesehener Arzt ist .Da ich eine Liposuktion durchführen wollte ,war es schwer in einem fremden Land einen geeigneten Arzt zu finden.Ich kontaktierte seine Praxis und bekam per Whatsapp die ganzen Infos die ich brauchte.Was ich sehr vertrauenswürdig fand war das ich eine Videokonferenz mit dem Doktor machen konnte .Er erklärte mir jeden Schritt.Das gute ist das er deutsch versteht.
Ich muss sagen ich war 100% zufrieden mit allem ,toller Arzt der sein Handwerk versteht,sehr nette Mitarbeiter in der gesamten Praxis vorallem Hymeria die mir wochenlang meine Fragen beantwortete,das Ergebniss top und Preisleistungsverhältnis super.
Im acibadem Krankenhaus das gleiche.Ich bekam eine Suite wo mein Mann über Nacht bei mir bleiben konnte ,alles professionell,Schwestern sehr höflich.
Ich danke vorallem Schwester Fathma die nach der Op alle 20 min nach mir schaute.
Wenn ich wieder was machen würde nur bei Dr Sukru Yazar.
Als ich wieder in Deutschland war ,wurde trotzdem Kontakt zu mir aufgenommen und gefragt wie es mir geht .
Ich kann nur sagen ,bei diesem Arzt seid ihr gut aufgehoben für mich die beste Entscheidung.

Google translation
I live in Germany and got the tip from a work colleague that Dr sukru yazar is a respected doctor in Turkey. Since I wanted to perform liposuction, it was difficult to find a suitable doctor in a foreign country. I contacted his practice and got via Whatsapp all the information I needed. What I found very trustworthy was that I could do a video conference with the doctor. He explained every step to me. The good thing is that he understands German.
I have to say I was 100% satisfied with everything, a great doctor who knows his trade, very nice employees in the entire practice, especially Hymeria who answered my questions for weeks, the results were great and the price-performance ratio was great.
In the acibadem hospital the same thing. I got a suite where my husband could stay overnight with me, everything professional, nurses very polite.
I would especially like to thank Sister Fathma who checked me out every 20 minutes after the operation.
If I would do something again, only with Dr Sukru Yazar.
When I was back in Germany, I was still contacted and asked how I was doing.
I can only say that you are in good hands with this doctor, the best decision for me.

Urtinë Sopi, Kosovo, Google reviewJune 2021 following cleft palate repair
I feel lucky to have met a doctor like dr.Şükrü Yazar, for whom of particular importance was the treatment of the patient in the most professional way.
It's blessing especially for the Balkan medicine to have such a doctor who is able to perform interventions as delicate as I had with 1 year old child, who had born with Palatoschisis.
The work of dr.Şükrü Yazar together with his team was amazing and very impressive especially for us as patients who had travelled from Kosovo just to perform the intervention of dr.Yazar!
Dr.Şükrü Yazar is an example of quality and professionalism for all doctors worldwide 🙌
Forever thankful!
Misco Baertschi, Switzerland, review on Google, February 2021, following rhinoplasty
It's been a little more than 4 months since my nose surgery and I'm really happy. I would recommend Dr Yazar to everyone who wants a natural, type-appropriate and pretty nose. He and his team are very friendly and also take time for you after the treatment. Thank you very much.
Petra B., Switzerland, review by WhatsApp, February 2021, following rhinoplasty
I'm very happy about the result 😊👌. Many thanks to Dr. Sukru! He did it very well!
Christine Maccarone, Switzerland, review on Google, February 2021, following breast augmentation (breast enlargement)
(Translated by Google) Almost exactly 5 years ago, I asked Prof. Dr. Yazar operate. Everything went perfectly and I was well looked after. There was always someone by my side to translate, so I knew exactly what was going on. Prof. Dr. Yazar did an absolutely great job. To this day I am overjoyed that I decided to have this breast operation. Even when I had questions at a later point in time, I was able to contact Prof. Dr. Contact Yazar and I always got a good answer and had great support when I was unsure. I would definitely recommend him.

(Original) Ziemlich genau vor 5 Jahren, liess ich mich von Prof. Dr. Yazar operieren. Es verlief alles perfekt und ich wurde super betreut. Zur Übersetzung war immer jemand an meiner Seite, so dass ich genau wusste, was vor sich ging. Prof. Dr. Yazar hat absolut tolle Leistung gebracht. Ich bin bis heute noch überglücklich mich zu dieser Brust Operation entschlossen zu haben. Auch als ich in einem späteren Zeitpunkt Fragen hatte, konnte ich mich via Whatsapp an Prof. Dr. Yazar wenden und ich bekam immer eine gute Antwort und hatte tolle Unterstützung, wenn ich mal verunsichert war. Ich würde ihn auf jeden Fall weiterempfehlen.
Deborah Isliker, Switzerland, review on Google, February 2021, following breast lift (mastopexy) and liposuction
(Translated by Google) I have various skin tightening treatments from Dr. Let Yazar do it and I'm more than happy with the results! I am extremely grateful that He operated on me and would do it again anytime! I thank you from the bottom of my heart! My stays in Istanbul were perfect from the first to the last minute!

(Original) Ich habe verschiedene Hautstraffungen von Dr. Yazar durchführen lassen und bin mehr als glücklich über die Ergebnisse! Ich bin äusserst dankbar, dass Er mich operiert hat und würde es jederzeit wieder tun! Ich bedanke mich von Herzen! Meine Aufenthalte in Istanbul waren von der ersten bis zur letzten Minute perfekt!
Senay S., Switzerland, review by e-mail, February 2021, following tummy tuck (abdominoplasty) and liposuction
I am very pleased with the abdominoplasty surgery.
Ozlem Colak, Turkey, review on Google, February 2021, breast reduction
(Translated by Google) In 2020, I met him on advice. Like everyone else, I was worried, but I'm glad I've met him. He performed my most feared plastic surgery, and both Professor Yazar and his friendly team were closely interested in all our questions. The most important thing that you can always reach him and he enlightens you with all the details, whatever he told you before the surgery, the results were absolutely the same. You can always rely on him and I will always thank him throughout my life. Professor Yazar did not only make our lives better, but now he has a doctor in our family. My aunt had multiple operations performed by him. The results are pretty successful. It was our chance to meet such a doctor and team and experience this process. You can let it improve your life without thinking. I can't thank enough to him and his team for everything. We are grateful to him😍

(Original) 2020 yılında kendisiyle tavsiye üzerine tanıştım. Herkes gibi benimde endişelim vardı ama iyi ki tanışmışım. En korktuğum estetik ameliyatımı gerçekleştirdik bu süreçte hem Şükrü hoca hem de cana yakın ekibi her türlü sorularınızla yakından ilgilendiler. Her zaman ulaşabileceğiniz ve sizi tüm detaylarla aydınlatan asıl en önemlisi ameliyat öncesi size ne söylediyse sonuçlar kesinlikle aynı oldu. Her zaman kendisine güvenebilirsiniz.Hayatım boyunca her zaman teşekkür edeceğim. Şükrü hoca hayatımızı güzelleştirmekle kalmadı artık ailemizde doktoru oldu. Teyzem kendisinde birden çok operasyon geçirdi. Sonuçlar oldukça başaralı. Böyle doktor ve ekiple tanışmak ve bu süreci yaşamak bizim şansımız oldu. Hıç düşünmeden hayatınızı güzelleştirmesine izin verebilirsiniz. Herşey için kendisine ve ekibine ne kadar teşekkür etsem az . Size minnetarız😍
Asiye Ademir, Turkey, review on Google,February 2021, breast reconstruction
(Translated by Google) I've met Professor Yazar right after I was diagnosed with breast cancer in 2013. This was a difficult process for me. But if you have a team that always treats you positively and prepares you for life after the illness, it is much easier to overcome this process. Professor Yazar gave my body back to me after breast repair surgery with the implant he performed after mastectomy. Ever since, he has become our family's doctor. He has become the only doctor we seek for consulting and help in all kinds of plastic surgery-related problems. He has a great team and a great clinic where you will feel very comfortable.

(Original) Ben 2013 yılında meme kanseri teşhisi konulduktan hemen sonra tanıştım kendisiyle. Bu zorlu bir süreçti benim için. Ama yanınızda size hep pozitif davranan, sizi hastalık sonrası hayata yeniden hazırlayan bir ekip varsa bu süreci atlatmanız çok daha kolay oluyor. Şükrü bey mastektomi ameliyatı sonrasında gerçekleştirdiği implant ile meme onarımı ameliyatından sonra bana bedenimi geri verdi. O yıldan itibaren ailemizin doktoru oldu. Plastik cerrahi ile ilgili her türlü sorunumuzda aradığımız danıştığımız ve yardımını istediğimiz tek doktor haline geldi. Harika bir ekibi, kendinizi çok rahat hissedeceğiniz harika bir kliniği var.
Tuncer Kayaci, Turkey, review on Google, February 2021, rhinoplasty
(Translated by Google) My dear professor, Professor Dr Şükrü Yazar, who successfully performed my rhinoplasty surgery, helped me to regain my health, I am very glad to know you. Thank you so much.

(Original) Burun ve rinoplasti ameliyatı mı başarılı bir şekilde gerçekleştiren tekrar eski sağlığıma kavuşmama vesile olan değerli hocam Prof dr Şükrü Yazar hocam iyi ki varsınız,iyi ki tanıdım sizi emeğinize,elinize yüreğinize sağlık 🙏
Gülay Altındil Erman, Turkey, review on Facebook, February 2021, breast reduction
(Translated by Google) I am grateful that I have come across to my dear doctor. I had breast reduction surgery in April 2019, he answered all my questions both before and after the surgery with his kindness and interest, I had a very successful surgery. Also, his team was kind and caring. Thank you very much.

(Original) Sevgili doktorum karşıma çıktığı icin şükrediyorum .2019 Nisan ayında meme küçültme ameliyatı oldum gerek ameliyat öncesi gerekse ameliyat sonrasında nezaketi ve ilgisi ile tüm sorularıma cevap verdi,çok başarılı bir ameliyat geçirdim .Ayrıca ekibi de nazik ve ilgili idi ..Çok teşekkür ederim ..
Seda Sökmen, Turkey, review on Facebook,February 2021, breast augmentation, rhinoplasty, Botox and filler
(Translated by Google) Professor Yazar is an excellent doctor a wonderful person and his team is very caring. I feel very lucky to come across to him.

(Original) Mükemmel bir doktor harika bir insan ve ekibi de çok tatlı Şükrü Beyi tanıdığım için çok şanslıyım