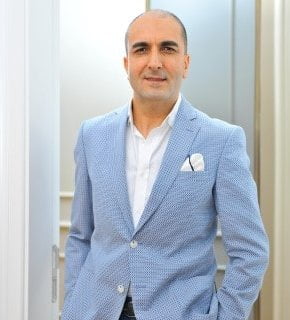 Misco Baertschi, Switzerland February 2021Following rhinoplasty
It's been a little more than 4 months since my nose surgery and I'm really happy. I would recommend Dr Yazar to everyone who wants a natural, type-appropriate and pretty nose. He and his team are very friendly and also take time for you after the treatment. Thank you very much.
Christine Maccarone, Switzerland February 2021Following rhinoplasty
Almost exactly 5 years ago, I asked Prof. Dr. Yazar operate. Everything went perfectly and I was well looked after. There was always someone by my side to translate, so I knew exactly what was going on. Prof. Dr. Yazar did an absolutely great job. To this day I am overjoyed that I decided to have this breast operation. Even when I had questions at a later point in time, I was able to contact Prof. Dr. Contact Yazar and I always got a good answer and had great support when I was unsure. I would definitely recommend him.
Deborah Isliker, Switzerland February 2021Following breast augmentation (breast enlargement)
I have various skin tightening treatments from Dr. Let Yazar do it and I'm more than happy with the results! I am extremely grateful that He operated on me and would do it again anytime! I thank you from the bottom of my heart! My stays in Istanbul were perfect from the first to the last minute!